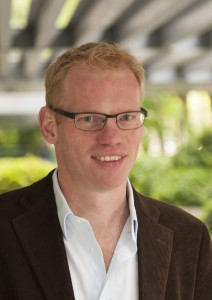 I am an Associate Professor and Director of Programmes in the Department of Organization Sciences of the Faculty of Social Sciences of the Vrije Universiteit Amsterdam (VU Amsterdam) where I work since 2001.
I am the project leader of the Amsterdam Research on Emergency Administration (AREA) and the coordinator of the NWO (The Netherlands Organization for Scientific Research) project (2015-2019) on "Enhancing smart disaster governance: Assessing the potential of the net-centric approach." I am (co) editor of several books and journals, including the Regional Editor-Europe of the International Journal of Emergency Services. In January 2016 I was awarded the bi-annual research prize of the Faculty of Social Sciences at the VU Amsterdam. In May 2016 I was elected during the general assembly in Rio de Janeiro by the members of Information Systems for Crisis Response and Management (ISCRAM) association to become board member.
My current research is about the organizational and community response to crisis and disaster situations.
What fascinates me is how people, including professional responders, volunteers and citizens, give meaning to what they actually do during crisis situations. That is, I am interested in their concrete practices and how they operate in complex (over)organized and demanding environments both in Western and non-Western context. In my research and teaching I draw on a wide range of disciplines in the social sciences and humanities. I like to work in a multi-disciplinary fashion. As an 'academic traveler' I walk(ed) in the fields of systems and computer engineering, innovation studies, history of science and technology, science and technology studies, organization and public administration studies, higher education studies, surveillance studies and criminology, urban studies, and crisis and disaster management.
Since 1998 I have been teaching in the courses Organizational Behavior, Technology Assessment, Organizational Politics, Public Administration and Safety, Media, Technology and Modern Culture, Organization Theory, and Advanced Qualitative Research Methods. I supervise(d) over 100 Master-students and I am/was involved as a co-promotor in 10 promotions.
I was born in the Hague, the Netherlands, at 22 April 1969. Today I live in Amsterdam with my wife, prof. Halleh Ghorashi. I am chair of the board of Cybersoek, a social/cultural center for digital education in east Amsterdam.
Office in Amsterdam:
VU Amsterdam
Faculty of Social Sciences
Department of Organization Sciences
De Boelelaan 1081c
1081 HV Amsterdam
Office: Main Building, room: 3A96
Phone: +31 (0)20 598 6769
e-mail: f.k.boersma@vu.nl